Family & Cosmetic Dentist in Kalamazoo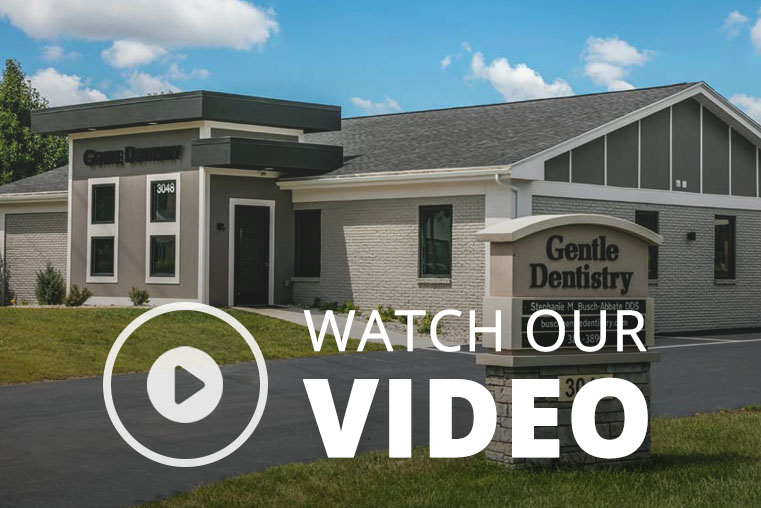 At Gentle Dentistry, we're dedicated to helping you maintain a healthy smile. Dr. Stephanie Busch-Abbate is our Kalamazoo dentist with a passion for building strong, lifelong relationships with her patients.
We believe that a comfortable patient is a happy patient, so our team goes above and beyond to make you feel at home in our dental practice. Our therapy dog, Clark, is available to help soothe dental anxiety and spark smiles for patients of all ages. Our office uses the latest in dental technology to ensure the highest possible level of care.
Dr. Stephanie has a finger on the pulse of the dental industry and is always looking for new ways to improve the practice.
We offer a variety of cosmetic, preventive, and restorative dental services. No matter where you are in your dental journey, we are here to help. From porcelain veneers to dental implants, we can help transform your smile!
Our team at Gentle Dentistry are honored to be your new dental home! If you have any questions about your oral health give our Kalamazoo dentist a call at (269) 381-3890 or request an appointment online.