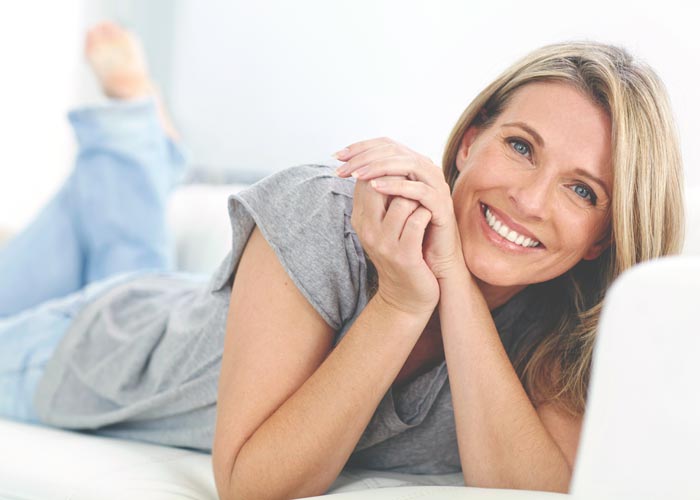 Teeth can become stained over time, whether due to coffee, tea, red wine, or simply due to age.
Professional teeth whitening can boost your confidence and give you a smile you're proud to show off to friends and family.
Dr. Busch-Abbate, our Kalamazoo dentist, is happy to offer professional teeth whitening right here at Gentle Dentistry. We can help you achieve the bright smile of your dreams. Here's what you need to know.
Benefits of Professional Teeth Whitening
There are many benefits to professional teeth whitening services, including:
Healthier-looking teeth
No damage to natural tooth enamel
Results in one appointment
Increased confidence
Our dentist will work with you to discuss your cosmetic dentistry goals and establish the best treatment plan to get you there.
Why Choose Professional Teeth Whitening?
With so many over-the-counter
available, you might wonder, "Why should I opt for professional teeth whitening?" However, there are some very real reasons why professional whitening is better for your teeth than the DIY options on the market.
First of all, over-the-counter teeth whitening products tend to make teeth more sensitive. With professional teeth whitening, while you might feel some sensitivity in the moment, it won't last.
Second, some natural tooth whitening options use corrosive materials, such as types of acid or abrasive charcoal, to achieve results. Over time, these can cause permanent damage to your teeth as they wear away your tooth enamel. Our teeth whitening options are safe and effective for your teeth.
Finally, professional teeth whitening offers better results in a shorter period of time. If you opt for in-office
, you can expect to leave your appointment with a significantly whiter smile that same day.
Learn More
To learn more about teeth whitening, give Gentle Dentistry a call today. Our Kalamazoo, MI, teeth whitening dentist would be happy to talk you through your options. Call Gentle Dentistry today at (269) 381-3890 to make an appointment, or contact us online.