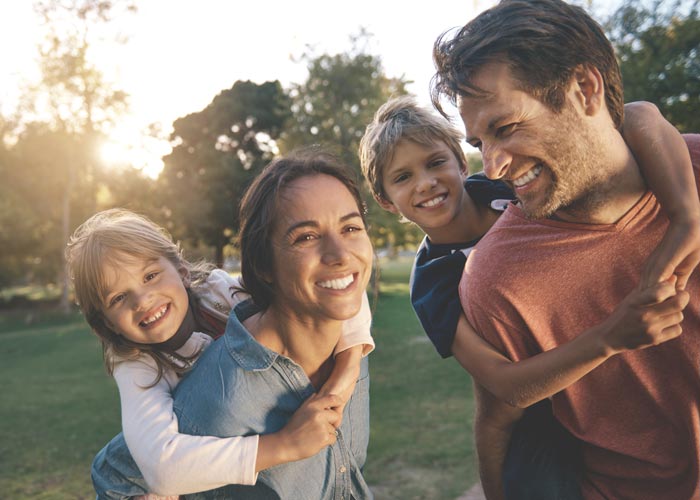 Most people know that it's important to brush your teeth every day, but the also recommends that you visit the dentist for a professional teeth cleaning on a regular basis.
Our Kalamazoo dentist wants to help you keep your teeth in top shape through regular dental checkups. We recommend you see our dentist every six months for a teeth cleaning and an oral examination. This oral hygiene habit will help you prevent tooth decay and gum disease.
Why Are Teeth Cleanings Important?
While it's important to brush and floss your teeth every day, a professional teeth cleaning can remove built-up plaque and tartar. A teeth cleaning appointment is also an opportunity for our dentist to check in with you about your oral health and examine your mouth for signs of cavities or other oral health issues.
The Teeth Cleaning Process
A professional teeth cleaning includes a few steps:
Our dentist and dental hygienist will examine your teeth and gums to diagnose your oral health and decide on the recommended cleaning treatment. We will review oral hygiene instructions.
Next, we'll gently remove any plaque and tartar that has built up on your teeth.
We'll polish your teeth with a high-powered electric toothbrush or air polisher. Then, we will floss your teeth.
Our dentist will perform an oral examination of your teeth and gums, and potentially take if needed.
After your teeth have been cleaned, you'll have a chance to talk through your oral health goals with our team or ask about any procedures you might be interested in. You'll also have the opportunity to schedule a follow-up appointment if needed.
Schedule Your Next Teeth Cleaning
If you're due for your next teeth cleaning, give Gentle Dentistry a call today. Our Kalamazoo, MI, teeth cleaning dentist will check for abnormalities and give your teeth a thorough clean. Call Gentle Dentistry today at (269) 381-3890 to make an appointment, or contact us online.