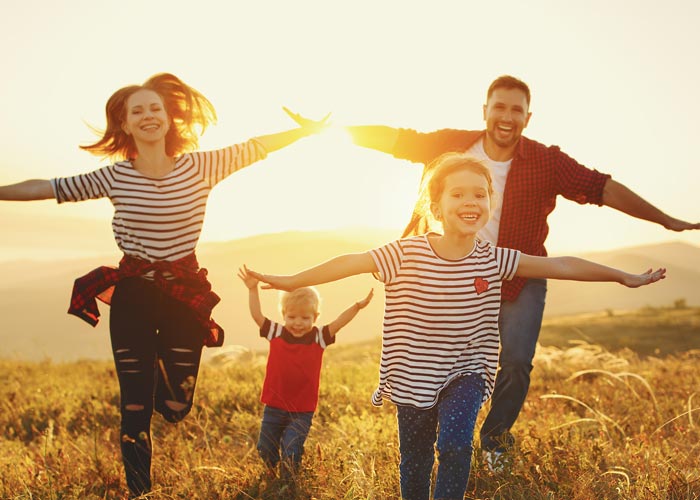 Our dentist in Kalamazoo, MI, offers a range of dental services to help you maintain good oral health.
Whether you need braces to straighten teeth or TMJ treatment, you can trust our dental team to offer what you need.
Dr. Stephanie Busch-Abbate is accepting new patients! To request an appointment, call Gentle Dentistry at (269) 381-3890.
Additional Dental Services
It's never too late to straighten crooked teeth! If you've ever felt self-conscious about your smile, it's time to request an appointment with our dentist in Kalamazoo. We offer ClearCorrect® aligners and metal braces for patients who have crooked teeth or bite issues.
---
A 
 is an oral appliance you wear over your teeth while you sleep. The night guard works by forming a barrier between your upper and lower teeth. That way, you won't be able to grind your teeth overnight.
---
The TMJ is important because it lets you open and close your mouth so you can chew, yawn, and talk. Yet, many patients report TMJ pain from nighttime teeth grinding, injury to the jaw, and other circumstances. Call our dentist today to learn if you can find relief through TMJ treatment.
---
Nitrous oxide (also called laughing gas) can help you feel more at ease in the dentist's chair. Unlike other types of sedation dentistry, nitrous oxide is quick to wear off so you can drive yourself home. It's also safe for both children and adult patients.
---
 is often a last resort. For example, we may extract a tooth only when root canal therapy is no longer an option. If you need intensive dental surgery, our Kalamazoo dentist will refer you to the appropriate specialist.
---
 are your third molars that erupt between your late teens and early twenties. While not all patients need wisdom tooth extraction, those that do will need to see our dentist in Kalamazoo, MI. Dr. Busch-Abbate will be able to track the trajectory of your molars before they come through the gums.
---
We only extract a tooth once we've exhausted all other possible options. This is why it's important you see our dentist in Kalamazoo as soon as you suspect there's a problem. The sooner you see our dentist, the less likely you'll need a tooth extraction.
---
You may need a root canal if a cavity is deep enough to penetrate the pulp inside your tooth. Dental pulp is the innermost layer of your tooth that's made of living tissue. Yet, sometimes this pulp needs to be removed by our dentist if it's infected. Continue reading to learn the signs you need a 
 and what to expect.
---
Our dentist uses advanced dental technology to improve your experience at our office. Whether you need a new dental crown or are interested in straightening your teeth, we can help you find the best solution for your smile.
---
Have a (269) 381-3890. The sooner you call, the sooner we can provide emergency dental care. It could mean the difference between saving your tooth and needing extraction. Our dentist in Kalamazoo is ready to help!
? Call our office at