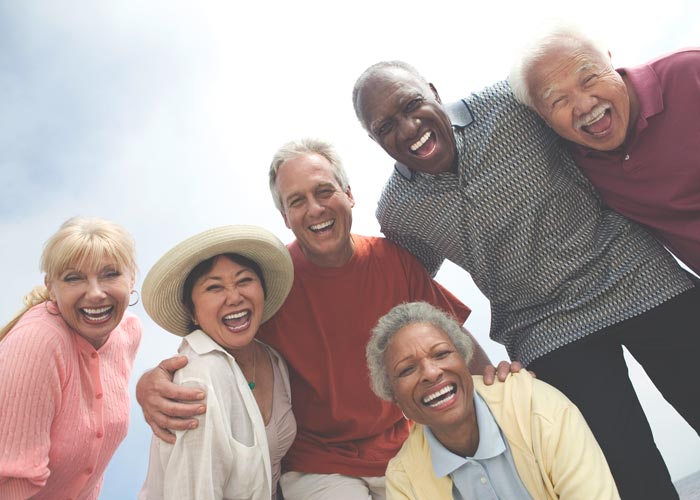 Many people lose their teeth as they age. If you've lost most or all of your teeth, you might be a candidate for .
There are many options for tooth replacement: dental bridges, dental implants, and other restorative dental practices. However, dentures are a good option if you need to replace multiple teeth or all of your teeth.
Our Kalamazoo dentist can help you decide whether dentures are the right teeth replacement option for you.
What Are Dentures?
are prosthetic devices that mimic the appearance of natural teeth and gums. They're a popular method of teeth replacement for a few different reasons:
They allow you to eat and talk normally.
They are durable and long-lasting.
They restore the look of your natural teeth.
They're easy to clean and maintain.
There are two types of dentures: full and partial. Full dentures can replace an entire arch of missing teeth, while partial dentures can fill in the gaps left by just a few missing teeth. Sometimes it's better to extract the remaining teeth and opt for a full set of dentures, depending on your oral health. Dental implants can be used to anchor a denture to minimize movement. Our dentist will discuss with you all options possible for replacing missing teeth.
The Denture Process
Dentures require several appointments to complete. During the first few appointments, we'll take impressions of your mouth so a mold can be created. Dentures are custom-made to fit your mouth, so it's important to have the correct measurements. Once your dentures have been made, you can return to our office to try them on. We can make adjustments if needed.
It's important to care for your dentures if you want them to last. Dentures should be cleaned regularly to prevent the buildup of bacteria that can cause bad breath. To do this, you can brush your dentures like you would your natural teeth and soak them overnight so they don't dry out. You should also continue to brush your gums to avoid gum disease.
Learn More
To learn more about our restorative dental services such as dentures, contact the team at Gentle Dentistry. Our Kalamazoo, MI, dentures dentist would be happy to talk you through your options. Call Gentle Dentistry at (269) 381-3890 to make an appointment today, or contact us online.