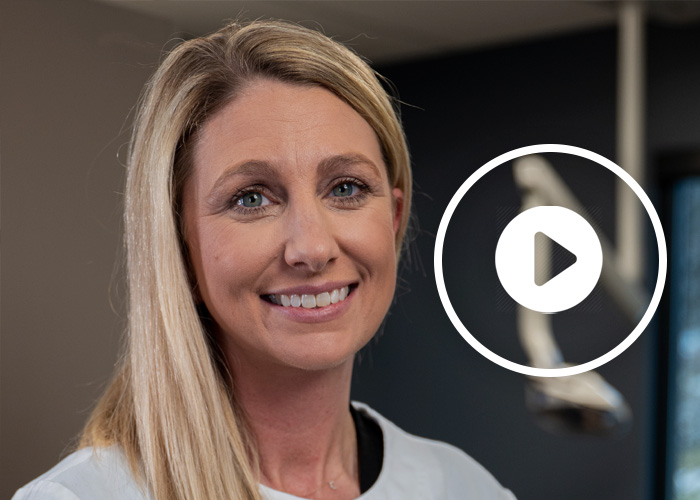 Dr. Stephanie Busch-Abbate received her doctorate of dental surgery (D.D.S.) at the and her Bachelor's degree at Kalamazoo College.
Throughout her life, she has had exposure to dentistry as her father, Dr. Paul Busch, established Gentle Dentistry in the late 1960s.
In 2009, she joined the practice, and in 2012, she became the owner of Gentle Dentistry.
As a Kalamazoo native, she is proud to serve her hometown community. She enjoys treating patients of all ages. Patients appreciate her caring nature and passion for dentistry. She is committed to lifelong learning and values continuing her education.
She has achieved a Fellowship award with the 
for her commitment to staying up to date in the profession through continuing education. Her additional training includes education with Progressive Orthodontics, Spears, the Academy of General Dentistry, the American Academy of Cosmetic Dentistry, and several others.
Why I love dentistry
I have the privilege to be a part of a person's dental journey. Whether the goal is to relieve pain, attain a healthy smile, or have more confidence about the appearance of one's smile, I am honored to be a part of the process.
Kalamazoo Dentist Affiliations
She is a member amongst several professional organizations and study clubs including:
Academy of General Dentistry
American Academy of Cosmetic Dentistry
Bunting Periodontal Society
Spears Education
Outside the office, Dr. Busch-Abbate enjoys traveling, cooking, outdoor activities, and spending time with her family.
Things to know about Dr. Stephanie
Favorite Food: Italian
Favorite Movie: Notting Hill and Gladiator
Hobbies/Interests: Travel, cooking, biking, hiking, lake life
Dream Vacation: Bali, Greece, Italy
Our Kalamazoo dentist is committed to providing all patients with the highest-quality dental care. To request an appointment with Dr. Stephanie, call Gentle Dentistry at (269) 381-3890. We look forward to being your dental home!