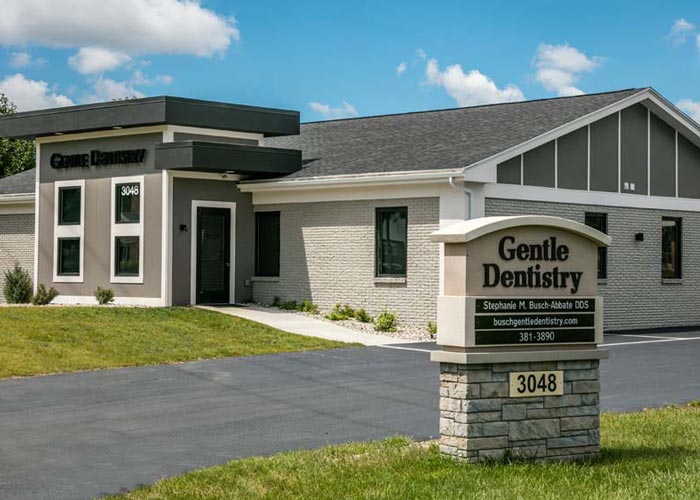 Welcome to Gentle Dentistry! We're so happy that you've chosen us as your new dental home!
Not only is Dr. Stephanie Busch-Abbate passionate about protecting her patients' oral health, but she also stays current with the latest dental technology and techniques. You can count on receiving quality oral healthcare at our office.
To request your first appointment with us, call Gentle Dentistry at (269) 381-3890, or contact us online. We look forward to seeing you!
Information For New Patients
Patient Forms
Print and fill out these patient forms to expedite your first visit with us. We want to make your transition to our office as smooth as possible so you have the best experience.
New Patient Forms:
Other Forms:
Click Here For Directions To Our Office!
Our Mission
Our mission is to guide our patients along a path of optimal dental health by delivering the highest possible level of care in a friendly, safe, and comfortable environment. Patients become our family and the community becomes our practice.
Mission Goals:
Listen to those we are privileged to serve.
Earn the trust and respect of patients and our community.
Exceed your expectations.
Ensure a compassionate and professional environment.
Strive for continuous improvement on all levels.