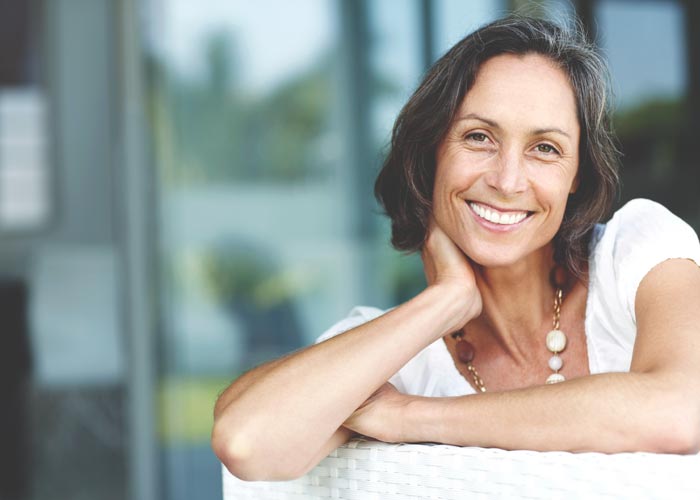 If you're missing one or more teeth, restorative dentistry can help you regain the function and appearance of your smile. Here are the restorative dentistry services we provide.
To learn more about our restorative dental services, such as bridges and crowns, contact the team at Gentle Dentistry. Our Kalamazoo, MI, restorative dentist would be happy to talk you through your options. Call Gentle Dentistry at (269) 381-3890 to make an appointment, or contact us online.
Restorative Dentistry Services
Having a missing tooth can affect the way you eat, speak, and smile. A dental bridge can help fill in the gap and restore the appearance of your natural teeth. Dr. Busch-Abbate wants you to feel confident about your oral health and is happy to answer any questions you might have about your future restoration.
---
If one of your teeth has become badly damaged or decayed, a 
 might allow us to save the tooth. Our dentist can create a custom crown in just one appointment using advanced dental technology. Unlike other dentists, you won't have to leave our office with missing teeth or temporary crowns.
---
Many people lose their teeth as they age. If you've lost most or all of your teeth, you might be a candidate for 
. Our team can help you decide whether dentures are the teeth replacement option for you.
---
If you have missing teeth, Dr. Busch-Abbate will be able to help you explore your tooth replacement options (including dental implants) so you can smile with confidence. Unlike dentures, dental implants are placed in your jawbone to later support crowns. Together, the implant, abutment, and crown give you the function and appearance of a natural tooth.
---
If you have a cavity, there's no need to worry. Our dentist is here to help! When caught early, tooth decay can be stopped in its tracks with a simple filling. We offer tooth-colored fillings here at Gentle Dentistry.