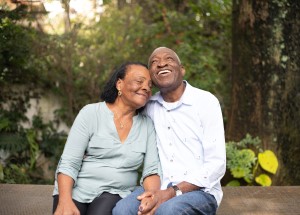 Dr. Busch-Abbate may recommend a crown to restore a weak or broken tooth. As the name suggests, a dental crown sits on top of your tooth much like how a tiara sits on a person's head.
The crown covers the entire visible part of your tooth above the gum line. This strengthens the tooth, protecting it from further damage. A dental crown may also be part of a bridge or be used to cover an implant.
Here's what you can expect during the crown procedure.
Initial Examination
First, Dr. Busch-Abbate will need to examine the inside of your mouth. That includes the tooth needing treatment, surrounding teeth and gums, and your bite. Necessary radiographs or X-rays allow her to evaluate the health of the bone and roots. The condition of the tooth will determine if a crown is necessary.
If our dentist determines that a crown is your best option, we will begin to prep you for the procedure. Most often local anesthetic is necessary to complete the procedure.
Tooth Preparation
There has to be adequate space for the crown to fit on the tooth and match your bite and adjacent teeth. The tooth is shaped to provide that space.
Once your tooth is shaped or prepped, we will make a model of your tooth and surrounding teeth and bite. Our office has digital technology to allow us to record this information without having to use impression materials. The lab will receive the digital information to make a model to fabricate the new dental crown.
During the time the lab is making the crown, we will make a temporary crown for the shaped tooth. This will help protect your tooth until your definitive crown restoration is ready.
Final Crown Placement
When you return to our office, your permanent dental crown will be ready.
Dr. Busch-Abbate will ensure that your crown is the adequate size, shape, and shade to match the rest of your smile. That way you'll be able to enjoy a dental crown that looks and feels natural. Most often it is not necessary to be numb to have the crown cemented. The temporary crown is removed and the permanent crown is tried in your mouth. Sometimes an X-ray is recorded to evaluate the fit. Once the crown is determined to fit properly and you approve of the crown, it is cemented in place.
Aftercare
Your crown can last a long time with good oral hygiene and a healthy diet. This means brushing your teeth twice a day for two minutes at a time. You should also floss once a day to
or food particles hiding between teeth.
Avoid chewing ice, smoking, or using your teeth to open items. These bad habits can damage your dental crown, reducing its lifespan.
Taking care of your oral health is the best way to ensure your dental crown lasts. That's why we also recommend seeing our dentist for routine cleanings and preventive care.
Request an Appointment With Gentle Dentistry
Dr. Busch-Abbate is an experienced dentist in Kalamazoo, MI. She is excited to help you on your journey to a healthier, more attractive smile.
Ready to request an appointment? Have questions about the dental crown procedure? Please call Gentle Dentistry at (269) 381-3890. You may also fill out our online contact form.